With Valentine's Day upon us, I thought it might be a good time to share some of my favorite Christian marriage resources with y'all. Personally, I tend to find myself reevaluating my marriage whenever this romantic holiday comes along; I'll catch myself daydreaming of the early days and taking stock of just how far we've come in our relationship and in life.
So, as you are planning a romantic evening for two or writing out a cute V-Day card to your hubby, take a moment to browse through some of these books and focus a little TLC on your marriage. It'll be the best Valentine's Day gift you could give, or receive for that matter!

The Love Dare: Let me just say, if you have yet to see Fireproof, go watch this flick! Admittedly, it's not the top feature film out there, but it will get you thinking about where you stand in your marriage and give you hope for the future. Even if your marriage is in a good place, it will urge you to be sure you are centering your relationship on Christ and give you some great ideas to implement. That being said—The Love Dare is the companion journal to the movie, but you don't have to be familiar with the movie to benefit from the book.
The Love Dare explores unconditional love as God designed it and challenges you to put this love into practice over the span of 40 days. It can be done independently or together, your call. Wildland Man and I read it together periodically (we aren't really following the 40 day protocol) and then we both try to implement the challenges on our own accord. If you are seeking a more intentional marriage, I highly recommend The Love Dare as a great starting place to do just that. You can also check out my post, "Choosing an Intentional Marriage," to learn more about what this means.
The Five Love Languages: The concept behind this book is that we each, as individuals, desire to receive love in a particular way and tend to offer our love in the same form in which we desire to receive it. Problem is, unless you and your spouse have identical love languages, one or both of you may be feeling a little empty in this area of your relationship. The Five Love Languages teaches you to love your spouse, as they need loved, not as you desire to love or be loved. You will learn the five basic love languages ("Words of Affirmation," "Quality Time," "Receiving Gifts," "Acts of Service," and "Physical Touch"), discover your main love language(s), and obtain real examples of efforts you can make for each of the five languages.
This is my go-to wedding gift for close family and friends. The Five Love Languages cleared so many things up in my relationship and led me to start living out a more intentional marriage; it is a book I just have to share with loved ones preparing to enter into holy matrimony. If you can start your marriage out understanding each other's unique love languages and earnestly apply what you learn in this book, I really feel like you are setting yourself up for success in your relationship. This is a book for the long-term; it is worth revisiting so that you can continue to make efforts in speaking your spouse's love language.
Simply Romantic Dates on a Dime: If you are struggling with finding ways to be intentional in your marriage, this little book will come in handy. It provides you with several date ideas you can do on the cheap, small ways to make more effort in pursuing your spouse. I actually purchased this many years ago with my husband in mind. I am a cheesy romantic at heart and romance just doesn't come naturally to him, so Dates on a Dime is a great resource. Just flip through it, pick out your favorite ideas, and carve out some intentional time with your spouse! You can also find a few more ideas in my post titled, "5 Ways to be Intentional in Marriage Today."
Moments with You: This book is a yearlong devotional for couples. I'm not so sure I am specifically recommending this particular book as much as I am recommending you to find a couples devotion. A good couples devotion will be Biblically based, bring up new conversations, and teach you how to pray with and for one another.
Moments with You begins each day with a Bible verse and follows with text that includes real life examples, hypothetical situations, and just solidly founded information for married couples and families. A discussion question opens up lines of communication in various areas of marriage and a prompt for prayer helps you to talk to God as a couple. Moments with You teaches you to lift your marriage up to God on a daily basis and connect with your spouse spiritually in the process.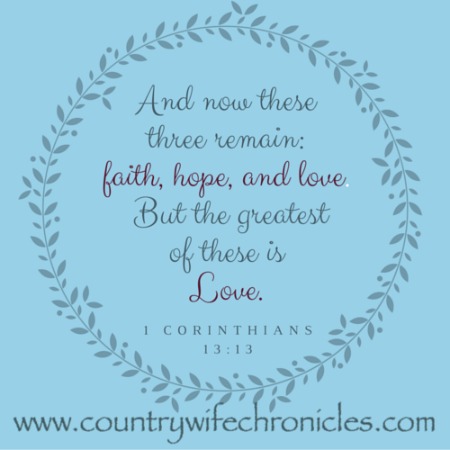 So, what are you waiting for? Start searching Amazon for these great finds, or check out your public library and get reading! And don't stop there; I'm certain there are several other great Christian resources on marriage available. The point is that your marriage is worth investing in by reading, learning, and employing new strategies that will help you to improve your relationship intentionally.
Be Still & Know…