So, last week I sort of left you hanging. Sorry about that.
But to be honest, I wasn't sure how well you'd take this third and final installment of "The Country Wife Recommends…Holiday Baking Essentials" post series.
As you can see by the title, we are revisiting my very favorite ingredients from last week and attempting to healthify them. And usually, for most of us, the holidays aren't so much about healthifiying. It's about giving yourself a break and enjoying the holiday season and those goodies that come with it.
However, if you've been following along with me here at Country Wife Chronicles very long then you also know that I'm on a bit of a real food for real life journey.
And while I will be baking with the ingredients I shared with you last week, I will also be doing some baking with the ingredients I'm sharing with you this week. It's about moderation and substitutions where possible. It's about keeping it simple while choosing health.
I've had a few years of baking experience by now, but healthy baking…well I still consider myself a newbie in this area. So, disclaimer, I'm sure my suggestions may not fly with some legit nutritional experts, but this is real food for real life and this is where I am today. These are the swaps and changes I'm comfortable making right now in my life. And they are an improvement on the basics I shared last week. That, to me, is progress.
I'm not perfect and I won't ever be, something I'm still trying to come to terms with as an A-type personality. So I'm sharing these ingredient alternatives with you today…not to seem better than or healthier than, not to get it all right, but to show you that you can make some changes here and there for your health.
Over the past year of experimentation with healthier ingredients, I have found a few personal preferences. What I'm sharing with you today are my pantry staples for healthier baking options.
So, bust out that shopping list you made last week and get ready to revise it…
King Arthur Flour White Whole Wheat Flour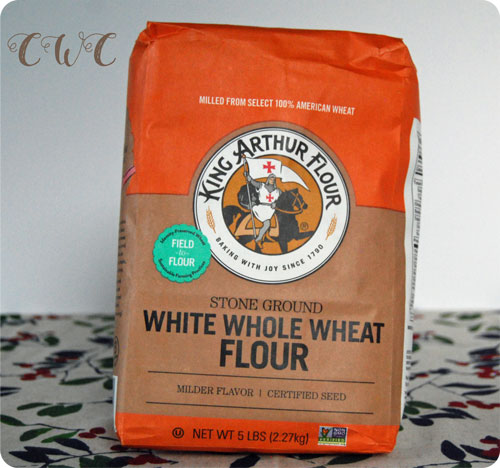 Of all the whole-wheat flours that exist out there, I keep coming back to this one. It's a bit milder than others and I can sub it for any basic white all-purpose flour in a recipe. If you are new to whole-wheat baking you can mix this half and half with white flour until you feel more comfortable and acquire a taste for treats with a stronger wheat flavor base. I prefer this flour in bread, scones, biscotti and even cookies nowadays.
Gluten-Free Flour Favorites + Almond Flour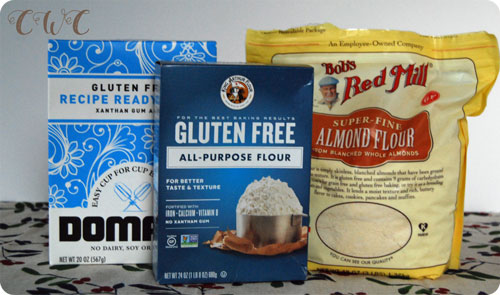 If you are trying to avoid gluten, then whole-wheat isn't really the way to go. Though it may be healthier than white flour, it does still contain gluten and that can be a problem for some people. I've been experimenting a bit with gluten-free flours over the past year and I've found these brands to be my favorites. Of course when you dabble in gluten-free baking you'll find that there are several options out there. You can buy whole ground flours from nuts and coconut or you can find mixes that are ready to use. During this busy time of year I'll opt to buy something quick that I can sub 1-to-1 for flour in a recipe. Of course, you can always make your own too.
Organic Sugar + Honey + Maple Syrup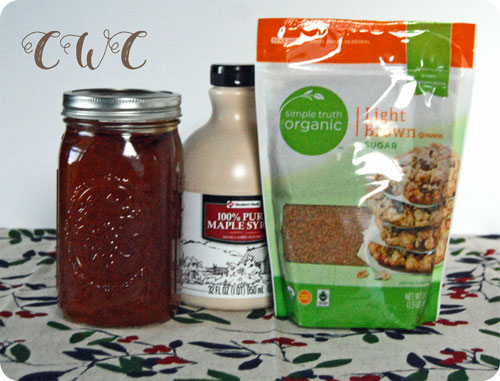 When it comes to sweets and the holidays, going refined sugar-free can be a bit difficult. So rather than cutting sugar completely, I try to just up my sugar quality. I'll purchase organic cane sugar and look for less processed versions wherever possible. If I can sub dates or honey or maple syrup for sugar in a recipe I'll try it, but if it is going to change how the recipe turns out I'll probably just opt for better quality sugar. A holiday bake fest does not need to be burdened with ruined recipes. It's all about what works for you and the recipes you've chosen. Sub where you can. Improve quality where you can't successfully substitute something. The way I look at it, it's all about moderation and it is still an improvement over that processed white stuff.
Kerrygold Butter + Farm Fresh Eggs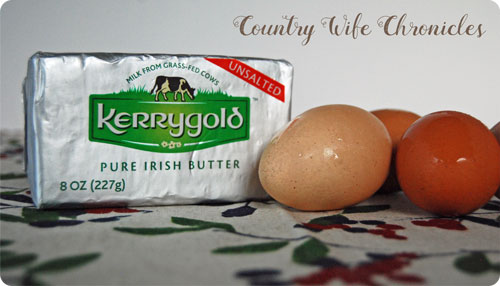 You may notice that the eggs haven't been swapped from last week. That's because I'm lucky enough to only ever have farm fresh eggs on hand in my house. I don't buy eggs from the store anymore. But if you do, the healthified version would be farm fresh eggs. So here they are again. And butter? Well, if you can afford it, opt for grass-fed, organic butter. Sometimes I'll just purchase organic butter at the store if it is on sale. Other times I'll choose Kerrygold because it is grass-fed. But if I'm being truly honest with you, I typically choose grass-fed butter for our table butter and opt for organic or the butters I shared with you last week when it comes to baking. Big baking days can plow through a butter supply, and butter ain't cheap y'all. It's a delicate balance, and this is mine.
Coconut Oil + Baking Spray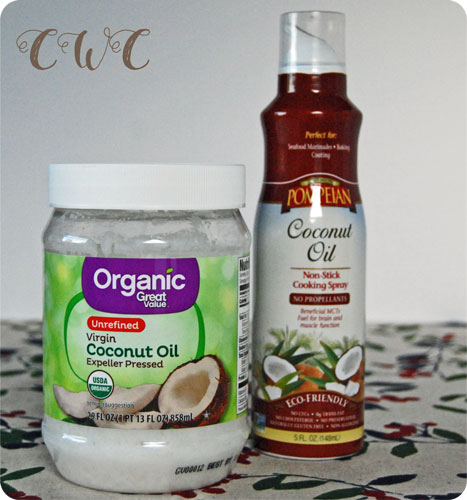 Vegetable oils are really worth swapping out wherever you can. They are so processed and there are a lot of health issues being linked to our consumption of highly processed vegetable oils. So, for greasing pans and cookie sheets I opt for butter or this baking spray. And I often substitute olive oil for vegetable oil in savory recipes and coconut oil for vegetable oil in sweets. Coconut oil is also a great substitute for margarine, but most often I opt for real butter in place of margarine.
Organic Vanilla Extract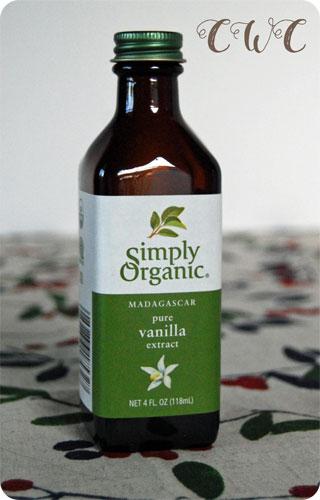 Ok, I'll be straight up with you. The vanilla I shared with you last week, well that is my vanilla crush. Like for real, it is my favorite and in my book, can't be beat. But when I run out and have to grab something quick, this is what I buy. It's a step up in the fact that it is organic. And it's not bad. In fact it does have a fresh, bright vanilla flavor. But it's not Nielsen-Massey. It's just not. So, to compromise, I'll use this organic vanilla in things like my coffee, smoothies, or oatmeal. But when it comes to baking…I'm choosing my favorite, Madagascar Bourbon Vanilla, every time.
Cacao Powder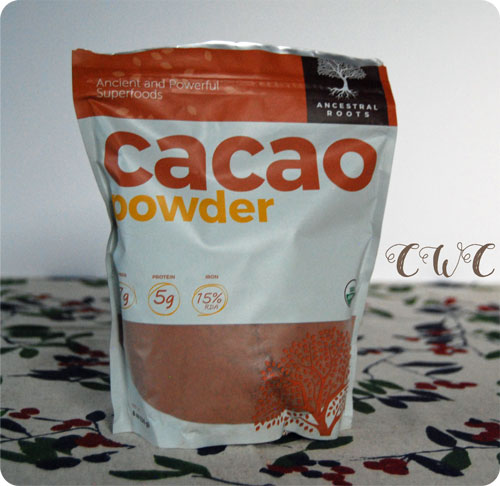 So what the heck is cacao powder? How is it different from cocoa powder? Well, to the best of my knowledge, cacao powder is the pure, raw version of cocoa powder. Because it has not been heated or processed like cocoa powder it retains more minerals, fiber, and antioxidants. So yeah, cacao powder may have some health benefits worth tapping into, but in my opinion, they are best preserved when consumed raw. So I'll use cacao in smoothies and I'll choose one of the cocoa powders I shared with you last week in my baking. But if you haven't ever tried cacao powder, this might be a great time to give it a whirl.
Cinnamon + Turmeric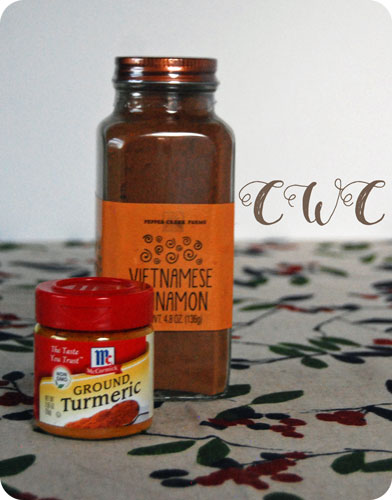 I'm not sure I can improve upon Vietnamese cinnamon that I shared with you last week, I suppose if I chose organic cinnamon that would do it. But I thought I'd throw turmeric into the mix this week. These two potent spices offer so many health benefits together; both are powerful antioxidants, anti-inflammatory, and they can help to stabilize blood sugar. When blended, they create a balanced, warm Indian inspired flavor. So, yeah, they probably won't go in every baking recipe this holiday season, but maybe you can experiment and try them together in muffins or tea.
Healthier Options for Baking Chips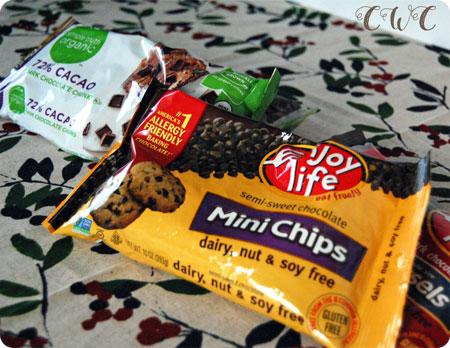 Let's face it, cookies are not a health food, even if they are made with healthier ingredients, they still don't make the cut (I know, sad. I wish!). They are a sweet treat to indulge in once in awhile. And around the holidays, you will eat cookies. So you may as well up the health factor if you can. By improving the quality of your baking chips you can cancel out some common allergens, step up ingredients to all organic, or at least reduce the processing of ingredients that are going into your baked goods. It's all about give and take. And moderation. So, change out your ingredients for better options and have your cookie and eat it too this holiday season!
Healthy Extras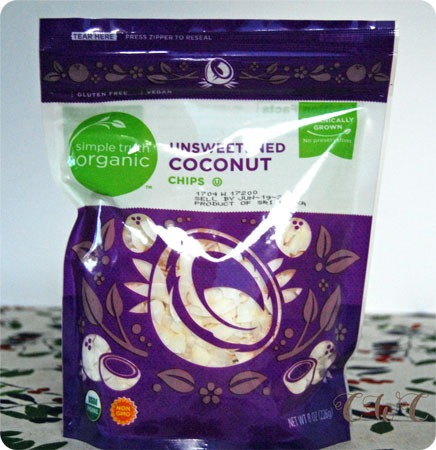 Again this week we are rounding out our list with the extras—those final little touches that can make all the difference in a recipe. But this week, instead of extra sugars and processed flavors, we are looking at add-ins like organic, unsweetened coconut. You can also try dried, unsweetened fruit, raw nuts, or pure flavor oils. Keep it organic where you can, leave out the additional sweeteners, and enhance flavors with all-natural choices. These little tweaks can still give your holiday recipes that little something they were missing before.
Ok, now you are set to bake, right? You've got your

tools

laid out, your

ingredients

picked up, and now you have a few healthy extras you can try out this season.
Do You Thrive?
If you are looking for a one-stop shop to find some of those healthy extras, I absolutely can't recommend Thrive Market enough. Wildland Man and I recently had the privilege of being able to join this community of Thrivers and we've already saved money with just our first order!
Check out their baking ingredients and shop around a bit if you have extra time. They offer the same high quality ingredients you would find at health-food grocery stores but for a reduced price.
Now, I won't lie to you, health food can get expensive. You do need to brace yourself for spending a bit more for quality, but, in my experience, Thrive Market is by far the cheapest on these quality items. And you can score extra savings by checking out the Thrive Market Brand items!
At this time I'm not affiliated with Thrive Market in any way. I'm just a new customer who has been beyond impressed with this company and what it stands for. So if my opinion counts for anything, go check it out.
Alright y'all, that'll about do it for me this week here at CWC. I hope you've found these latest posts on Holiday Baking Essentials helpful to you as we embark on the holiday season.
May all your recipes turn out this year. May you thoroughly enjoy being in the kitchen. And may you find peace, love, and joy this holiday season.
Be Still & Know…