Ellie over at Ellie Eats made her way into the Paleoshere a few years ago. She's a bright young lady, one I'm privileged to say I'm related to, with a knack for coming up with healthy creations in the kitchen. So, when I decided I wanted to explore the Paleo world a bit, I searched her blog for recipes to incorporate into our weekly meal plan.
This is my take on her Pear Galette recipe, but I swapped out the pears for some fresh, in-season nectarines. And I have to admit I was pleasantly surprised with this one—especially for a Paleo recipe.
I've mentioned before that I'm, by no means, hard-core Paleo; I just like the concept of eating real food over refined products and I have found that in reducing grains and gluten I often feel better digestively. I am not 100% grain and gluten-free, but I do like to explore these options by making substitutions where and when I can. I share more of my health journey in my post "Simply Healthy Living" if you want to check it out.
However, it seems to me that most Paleo-approved baked goods end up tasting eggy and bland. So when I'm in the mood for an indulgent, giant banana chocolate chip muffin, a Paleo version just won't cut it. I'd rather eat a full-fat, white flour, sugar-laden muffin on rare occasions than have Paleo versions of scrumptious desserts more often. That's just where I am right now. And I'm ok with it.
But this galette… The crust is a coconut flour based dough, and although the texture is a bit different, the flavor works in this recipe. Because I've had difficulty finding many Paleo baking recipes that I prefer, it was nice to stumble upon this one that I like and would actually make again. And Wildland Man even approved which was a plus. Add some fresh whipped cream, or even whipped coconut milk, and you are set with a healthy, fresh, Paleo-approved dessert.
Ok, enough talk, it's recipe time: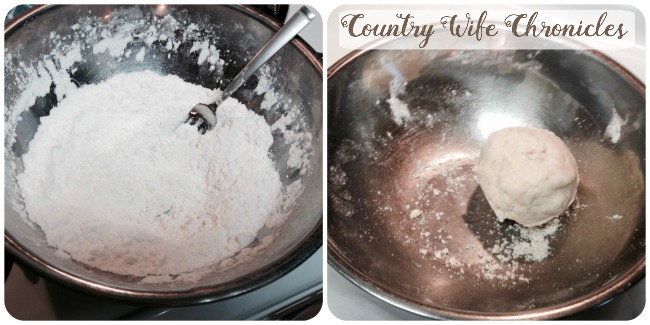 Step one is to prepare the crust for the galette by combining the ingredients to form a ball of dough with as you bring them together.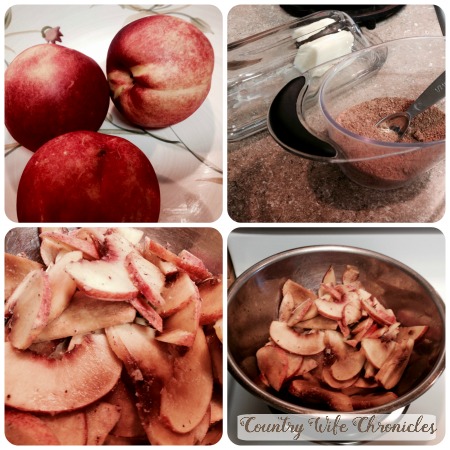 The next step is to prep your nectarines as the filling for the galette. Core and slice up some fresh, in-season nectarines, then toss them in coconut oil and some coconut palm sugar with cinnamon.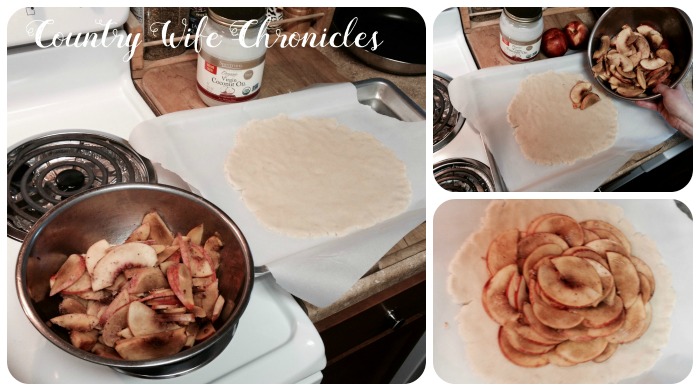 Finally, assemble the galette by flattening the ball of dough, layering the nectarines, folding over the crust edges and topping with some cinnamon sugar. Then pop the galette in the oven and let the enticing, warm smell of this juicy dessert flood your kitchen.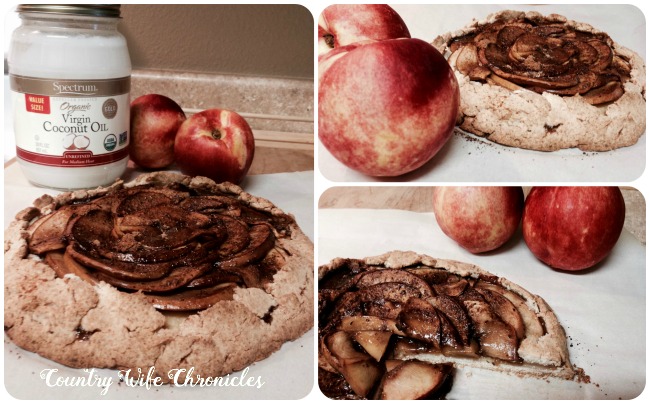 Yum! Top with a little whipped cream or whipped coconut milk and indulge yourself with a good-for-you dessert!
Be Still & Know…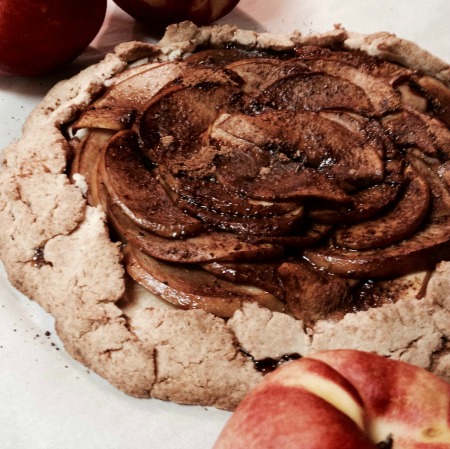 Nectarine Galette
2016-06-19 14:37:41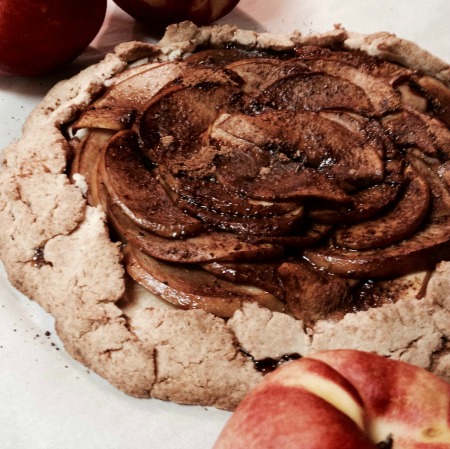 Serves 8
A simply healthy recipe that pairs fresh, in-season fruit with a gluten-free crust. Try it with whipped cream for breakfast or dessert.
For the Crust
1 1/3 cup tapioca flour
1/4 cup coconut flour
1/2 teaspoon salt
3/4 teaspoon xanthan gum
6 Tablespoons coconut oil
1 egg
1 Tablespoon honey
1 teaspoon vanilla
For the Filling
3-4 nectarines
1 Tablespoon coconut oil
1 teaspoon cinnamon
1/4 cup coconut palm sugar
Instructions
Preheat oven to 375°F and line a baking sheet with parchment paper.
Combine tapioca flour, coconut flour, salt, and xanthan gum.
Fork in coconut oil until evenly combined. Mix in egg, honey, and vanilla and start combining the pastry dough with hands until it forms one big ball. Set it aside and prepare the filling.
Core the nectarines and cut them into thin slices.
Toss the nectarine slices with 1 Tablespoon coconut oil and 1/2 teaspoon of the cinnamon.
Combine the remaining 1/2 teaspoon of cinnamon with the coconut palm sugar and set aside.
Place the ball of dough on the baking sheet. Press it out flat until it's about ¼ inch thick. Layer the nectarine slices on top, starting from the edge and moving inward. Leave about an inch around the edge for the crust to fold over the nectarines a bit. When you have all the nectarine slices on, fold the edges of the crust over, and sprinkle the coconut palm sugar/cinnamon mixture on top.
Place in the oven for 35-45 minutes and bake until the crust is flaky and golden.
Notes
Pairs nicely with homemade whipped cream or whipped coconut milk.
Adapted from Ellie Eats' Pear Galette
Country Wife Chronicles https://www.countrywifechronicles.com/