It is a new year and as you might have noticed, I ended my 2017 a bit on the frazzled side. So, today, I decided to share with you a no-hassle quick and easy breakfast recipe. One that you can throw together in minutes and enjoy shortly there after. Perfect for a light snack on this Monday morning!
Now, I'll be the first to admit that this recipe, though it is gluten-free, probably isn't considered the healthiest option out there. It still comes from a baking mix, it still has sugar in it, and it is shelf-stable so there are likely preservatives that could be avoided as well. A better option would obviously be to make this recipe from scratch.
But, as I've shared with you before, my journey to a healthier lifestyle is all about staying within the realm of real life. And sometimes, real life is a baking mix. And at least this one is a healthier baking mix than others out there. And it avoids gluten, which is something I'm trying to do more consistently these days.
Enter Krusteaz Gluten Free Blueberry Muffin Mix. The key to a no-hassle, throw together and bake blueberry muffin on a sleepy morning.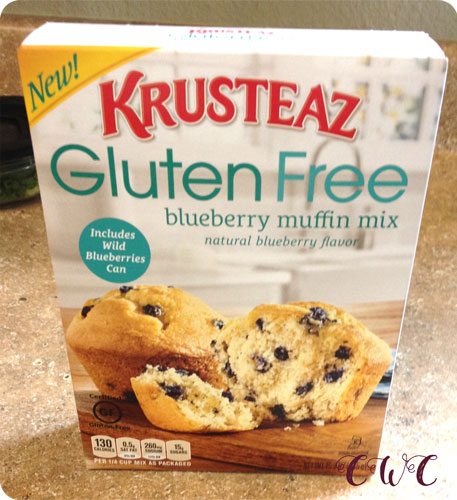 Swap out the vegetable oil with unrefined coconut oil and you just upped the health factor in this recipe. Easy!
I highly recommend this mix to newbies in the gluten-free world. That's how I dipped my toe into the waters. I started with a few different types of mixes that were ready to use and tested them out. I found what brands and mixes I preferred, I read what their ingredients were and then I explored similar ready-to-substitute flours with the same base gluten-free flours in their ingredients list. From there I began to experiment with my own versions of gluten-free flours based on my preferred tastes.
Nowadays, I keep some of my own mixes on hand and I keep a few ready to use blends for quick substitutions or when my space is limited and I don't want to risk my big batches going bad before I can use them. I don't often keep a gluten-free baking mix like this one from Krusteaz in my pantry anymore. Mostly because it is just so much more cost effective to make my own blends and bake from scratch.
But, then again, there are times when a ready-to-go baking mix is super-handy. And when I'm in a pinch, these blueberry muffins are the way to go.
No thinking. No prep. No hassle. Just mix and bake.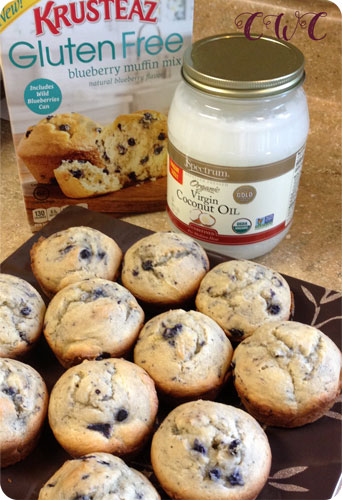 I'm not even sure I should take the time to walk you through the recipe steps like I usually do because it is just that simple.
But I'm a creature of habit, so here you go…
Open up the box and pour out the mix into a large mixing bowl. Add the eggs, water, and oil called for according to the box. This is where I substituted coconut oil for the vegetable oil. Simply melt the coconut oil to liquid form and use in place of the called for amount of vegetable oil 1-to-1.
Then, add in the canned blueberries included in this mix. Of course you could probably substitute fresh blueberries if you have them on hand, but if we are going for a no-hassle quick recipe just grabbing the box mix and going with it is easiest.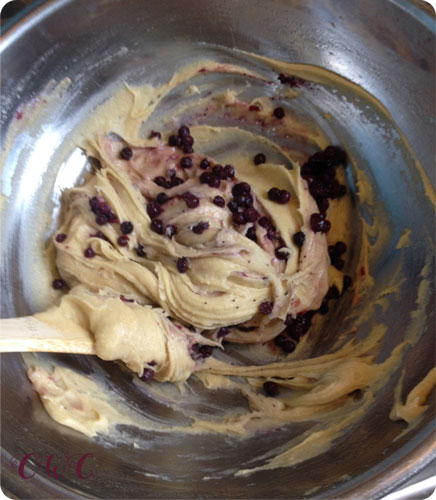 Add batter to muffin tins and bake according to instructions. Simple as that.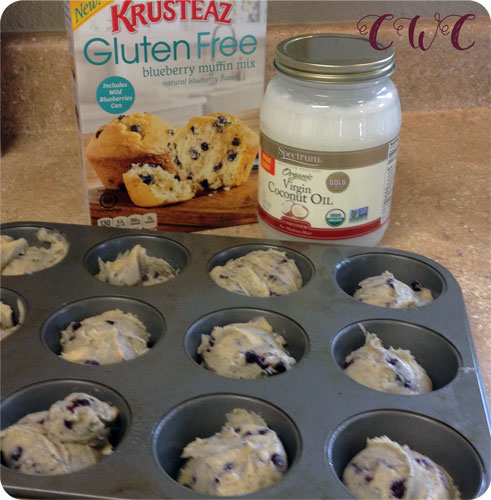 These muffins rise nicely and you honestly can't tell by looking at them that they are any different from any other blueberry muffin.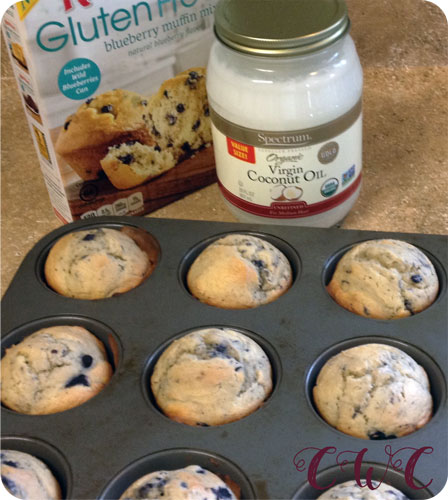 If you are looking to boost your regular baking mixes to be a bit healthier, check out gluten-free mix options at the grocery store next time you go shopping. I bet you'll be surprised at what choices you'll have!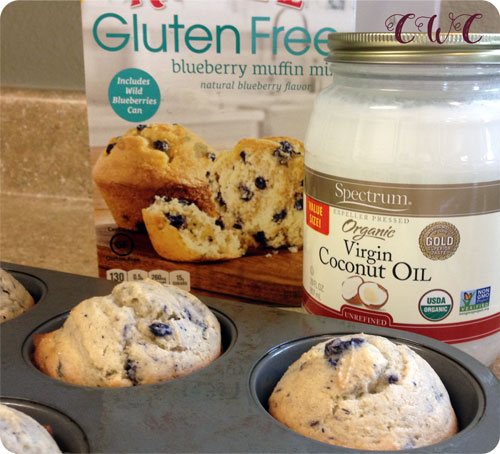 Rather than sharing a recipe here in this blog post I am just going to recommend you try out this Krusteaz Mix for yourself. Putting the recipe here would really just be stealing at this point anyway. And you need this mix to make it happen like I did here today. Be sure to check out some of Krusteaz's other gluten-free mixes options and recipes while you are at it.
Having a few good gluten-free mixes on hand make for the ultimate no-hassle healthier choices in your pantry. They give you the freedom to have some quick options on hand and well as some room for experimentation without feeling overwhelmed. Just like how I added coconut oil in place of vegetable oil—that was one substitution to a ready-to-go gluten-free mix. I didn't have to try to think through subbing out the flour and the oil, just the oil with this mix. It's like training wheels for experimenting with healthier substitutions.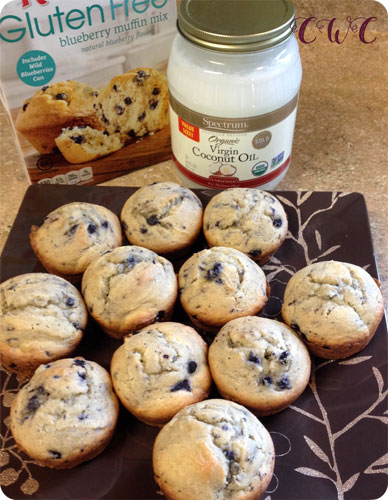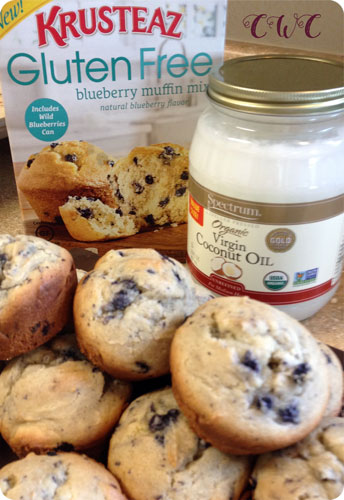 All right y'all, I hope you have a wonderful Monday. 🙂
And until next time…
Be Still & Know…