These past few weeks here at Country Wife Chronicles have been all about marriage. Strengthening Your Marriage, specifically.
Today, I'm super excited to be able to share a little resource with you that I've created. I'm sharing a template for a DIY Marriage Retreat designed to allow you to get away for a weekend and strengthen your marriage with intentionality.
But first, let me give you an idea as to what exactly a Marriage Retreat is.
Not long after getting engaged, a dear friend and life mentor to me, Graci, highly recommended that we try out FamilyLife's Weekend to Remember getaway conference.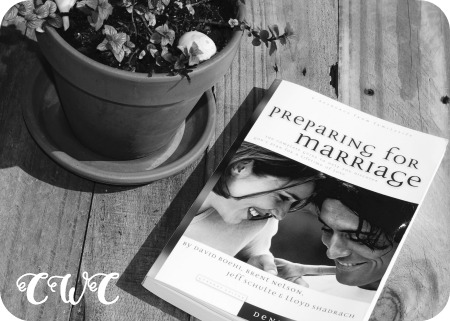 After a bit of research I learned that this retreat, held by FamilyLife all around the country, did indeed have sessions geared toward engaged couples. So, I was all in, regardless if Wildland Man was or not…I sort of steamrolled him into it.
FamilyLIfe's Weekend to Remember was my first true taste of Biblical guidance in marriage. And while Wildland Man didn't love the conference atmosphere or large amount of people involved, he did agree that the resources and information were valuable, especially to us as a new couple getting ready for marriage. The event sort of served as pre-marriage counseling for us.
I went a little crazy in their bookstore at the event and came home with several books on preparing for marriage, couple's devotionals, and love languages. I was determined to do this marriage thing right.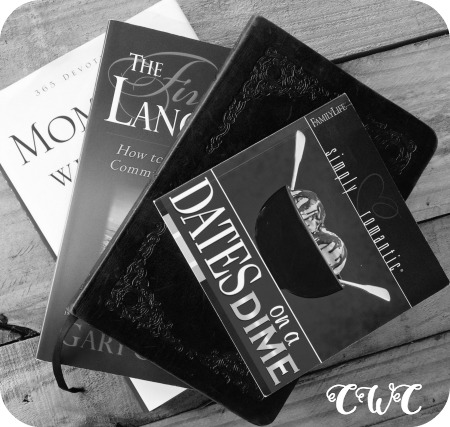 Fast forward to several years later and I was kinda getting the itch to attend another Weekend to Remember event. Not because we needed any kind of counseling or specific reconnection, but I just thought it might be helpful to be guided through some marital discussion. To take stock of where we were and where we wanted to be going in our relationship.
However, in pitching the idea to Wildland Man, I got a less than receptive response. Wildland Man doesn't do big crowds. And he is mighty frugal. So paying for a weekend of being in tight quarters with hundreds of other people talking about very personal things was not something he was wanting to do if he had a say in it.
I can't really say that I blame him. Our marriage was in a good place. We didn't need this extra effort. The budget was tight. Maybe Wildland Man was right, no conference then.
Then I had an idea…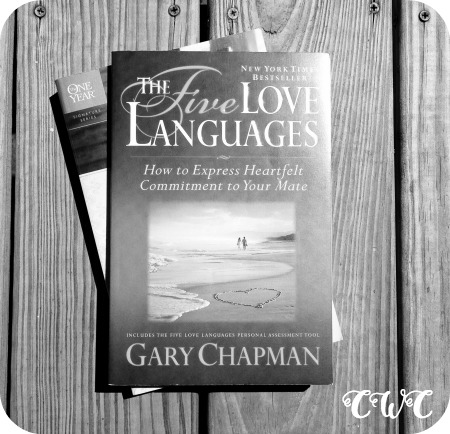 I still had all these resources from the first go-round, I could look up the itinerary for a Weekend to Remember conference, why not just do a couple's getaway, within our budget, and follow my own guideline for a DIY Marriage Retreat?
See, I told you I love a good DIY project. And you really can DIY anything!
So, I went to work. I started doing some research online, digging through marriage books, and flipping through our Weekend to Remember itinerary from when we were engaged.
I typed up a guiding document, planned a regional getaway, booked a hotel, selected a few things to do for fun, and set the date. And Wildland Man was totally on board.
If I'm being honest, I wasn't as much.
I just didn't think I could get as much out of a DIY version. So I made a deal with Wildland Man. We try this once. If it goes well, we can keep doing it in the future. If not, we are headed back to a Weekend to Remember conference.
Maybe that motivated Wildland Man to be on board and take the weekend seriously. I'm not sure. But here's what our DIY Marriage Retreat looked like.
Planning a DIY Marriage Retreat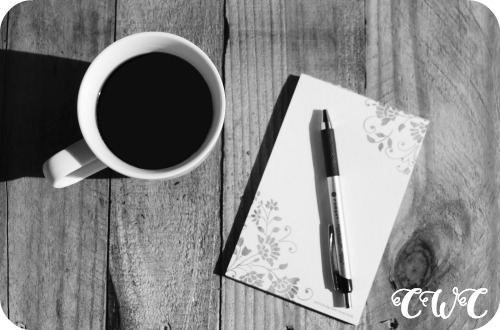 Before I share with you a sample document that you can use, I need to give you a little background info on how to plan your very own DIY Marriage Retreat.
Getaway: If at all possible, make a real effort to getaway for a weekend. Make it feel special and something out of the ordinary. It can be a local getaway, or something more extravagant, but whatever you do, don't overbook your weekend agenda.
Discussion Time: Plan for time to discuss the questions on the document. And don't try to do it all at once. I've designed this retreat to be split into 3 separate sessions. Some sessions require more in-depth discussions than others. Plan your agenda around these sessions.
Begin and End with Prayer: If you don't already pray together, make a point throughout this weekend and begin and end each session with prayer. Ask God for leading in your discussion, for open hearts and hearing in the process. Go into each session as gently as possible, remembering you are on the same team and are just working to improve an already great relationship. Not trying to tear it down or pick it apart.
Plan for Fun: Be sure to make this weekend getaway fun. Plan around the sessions, but be sure to include things like a romantic night on the town, or a walk on the beach. Maybe an afternoon of mini-golf or a morning farmer's market. Plan events you both enjoy that can break up the intense discussion sessions with fun and relaxation.
The Experience
As it turned out, I was pleasantly surprised with how well our little DIY Marriage Retreat went. It was a more personal approach than a Weekend to Remember event, because we planned it according to our enjoyment.
We did spend the weekend away, but we chose a location we've frequented before. That way I didn't feel like we were missing out on anything in the area. I planned a very relaxing schedule that included getting coffee, going out for a nice dinner, hitting up a farmer's market, and a bit of shopping at one of our favorite stores.
We had a wonderfully fulfilling weekend that built up and strengthened our marriage in the process. And Wildland Man just got out of any future Weekend to Remember conferences because I learned I like doing it this way so much more!
The beauty of the whole DIY Marriage Retreat process is that you can tweak it to fit your needs. Any time in the future that we do this; we can adjust the sessions and the topics to suit our current circumstances. We can choose the location, the things we do for enjoyment, and we get a weekend away for just the two of us.
No crowds. No awkward moments. No big-ticket prices.
I'm so glad we tried this idea out.
And now I'm able to share this resource with you. Please remember, I'm not a marriage counselor or relationship expert. But I'm a believer in sharing and caring.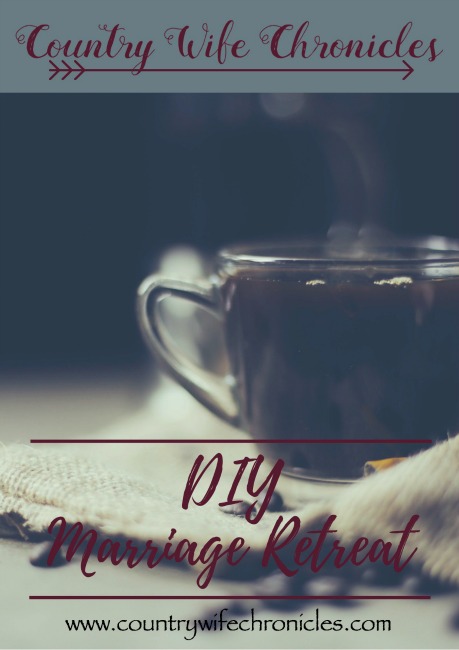 So, check it out. Change it up. Create your own. Just make a commitment to be intentional in your marriage today. You won't regret it. Just click the cover page graphic above or the download button below and you can print your very own DIY Marriage Retreat!

Let me know how your DIY Marriage Retreat goes! I'd love to hear if your experience was as great as ours.
I'm also excited to announce an upcoming, brand-spankin'-new concept that's been in the works over here at Country Wife Chronicles:
The Wife on Fire Challenge
A 4-week challenge to be a Wife on Fire for your marriage!
Coming to CWC in just a few months…
Don't worry, I'll explain what being a Wife on Fire is in further detail as we draw nearer to the challenge, but I wanted to give you a heads up sneak-peek at the concept and let you know to be watching for it. I'm super pumped to get some feedback from y'all and hopefully get everyone to play along with the Wife on Fire Challenge, keeping the flame burning one marriage at a time.
As always, thanks for reading along…
Join in on the conversation by adding your comment at the bottom of the page:
Would you ever consider a weekend marriage retreat with your spouse?

What is appealing to you about a DIY version for a marriage retreat?

Have you ever tried a DIY Marriage Retreat? If so, what did you think? Would you do it again?
Be Still & Know…